Curtain e-Locker
All Round Solution to DLP – Data Loss Prevention
Curtain e-locker is a data loss prevention system that prevents sensitive information from leaking out of the company. It allows users to access confidential files by using corresponding software, but not to print, save as, or send files to external sources if they are not authorised to do so.
Curtain Technology creates a special directory between the server and the client end-point machine which is called the "Protected Directory".
When end users access confidential data and files that were mounted onto server, the data and files will be downloaded to client's Protected Directory automatically. End users can act freely in this Protected Directory; such as New Copy, Rename, Delete and Edit, even so they are disabled to copy data and files from the Protected Directory to any external sources. If end users have modified the downloaded files and want to get the ones on server updated, they can upload the file at a pre-defined server location.
ALL-ROUND & COMPLETE SOLUTION TO YOUR PROBLEMS
Safeguards your intellectual properties; designs and technical documentations
Prohibits confidential data from being taken away or copied to other/ external sources
Stops confidential data from being retrieved or taken to your competitors
Differentiate your products/services from competitors
Protects your R&D investments
Helps expand your business with invincible security
EXTEND AND APPLY TO DIFFERENT SYSTEMS AND APPLICATIONS
PDM/PLM
Many manufacturing companies are using Product lifecycle management (PLM) / Product data management (PDM) system to manage their data, processes, and business systems throughout the entire lifecycle of a product efficiently and cost-effectively, from ideation, design and manufacture, through service and disposal.
However, when authorized users access the data stored in the system, the data can be leaked out of the company. The demo movie shown here demonstrate how Curtain e-locker works with PLM/PDM system to enhance the data security. Under Curtain e-locker protection, users can open/edit files in allowed areas. Files cannot be saved, exported, sent to external parties if it is not allowed.
ERP
ERP system is one of the core IT systems in a company. It stores many business data in the system, from financial reports to bill of materials. Most data/report is classified as confidential. If the information is leaked to competitors, it may be harmful to the company.
Curtain e-locker has been integrated to ERP systems. Authorised users can do what they need to do. However, they cannot save/export/send/print the information out without management authorization.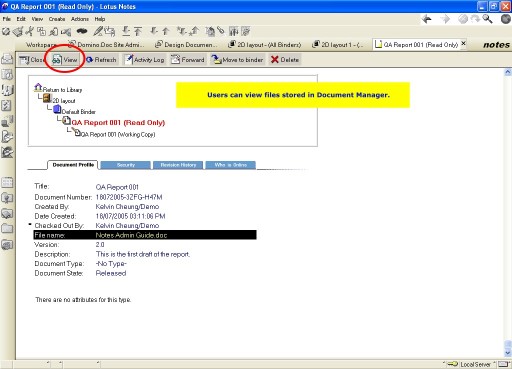 DMS
Document management system (DMS) is used to track, manage and store documents with capability of versioning control and history tracking. The system can greatly increase the speed of data flow within organization.
However, when huge amount of electronic documents are stored centrally, definitely security is a concern. How to prevent unauthorized usage of the documents become a challenge. With Curtain e-locker protection, management can control users how to use the documents. They cannot copy/download/send the documents to unauthorized locations. Here are some examples DMSs with Curtain e-locker integrated.
Curtain e-locker with Microsoft SharePoint
and more…
Curtain e-locker has a great coverage of applications; from MS office to the renowned CAD/CAM software. To name a few: AutoCAD, SolidWorks, Unigraphics and etc. Corresponding modules are designed to protect corresponding software. Therefore, we will support many more software in the days and years to come, and please see here for the applications that we are already covering:
3ds Max
3DVIA Compose
3DVIA Player

Ansoft Maxwell

Ansoft Maxwell Circuit Editor

AutoCAD

AutoCAD LT

AutoCAD Mechanical

Autodesk DWF Viewer

CAXA Mechanical

CCAD Free

CCAD Professional

Creo

DraftSight

DWGeditor

eDrawings

eDrawings Office Automator

FreeForm

Gerber AccuMark

JewelCAD

MasterCAM

Matrix

PADS

Perfactory

PhotoView 360

Pro/ENGINEER

ProductView

Rhinoceros

SOLIDWORKS

SOLIDWORKS 2Deditor

SOLIDWORKS Explorer

SOLIDWORKS Simulation

SOLIDWORKS Viewer

SOLIDWORKS EPDM

StructureWorks

Unigraphics NX

Volo View Express

Zhong Wang CAD
7-Zip

Adobe Acrobat

Adobe Reader

Archivarius 3000

Google Desktop

Kodak imaging for Windows

Microsoft Access

Microsoft Excel

Microsoft Internet Explorer

Microsoft Office Converter

Microsoft Office Picture Manager

Microsoft OneNote

Microsoft Paint

Microsoft PowerPoint

Microsoft Project

Microsoft Visio

Microsoft Word

Notepad

PDF Complete

PDFill

WinRAR

WordPad

Windows Explorer

Windows Media Player

Windows Picture and Fax Viewer
Adobe Bridge

Adobe Illustrator

Adobe InDesign

Adobe Photoshop

CorelDRAW

Windows Media Player
Cognos Impromptu

File Finder

Jewelry Database

Lotus Quickr connectors

Macro Express

PaperPark Agent

QuickBooks Premier
Interested in learning more about CURTAIN E-LOCKER?